Loymax Loyalty
Create and manage your Loyalty Program of any complexity in our no-code and easy-to-use core module.
Increase sales with personal scenarios and relevant promos for your clients.

Loymax is capable of creating more than 1000 variations of promos and promo mechanics including personal preferences and motivators for each client.

You can manage the rules of the promotion with one click, set their mutual compatibility, set trigger priorities, and choose the mathematics for calculating preferences in our no-code and user-friendly web interface.
Discounts
Increase your traffic and average receipt using discounts in the form of a percentage of the receipt or discount on a product, in the form of a special price or a fixed amount.
---
Bonuses
Decrease the churn rate with bonuses for specific purchases. Customize the conditions for awarding bonuses, their rate, write-off rules, lifetime and automatic expiration.
---
Tiers
Create and manage tier structures for your clients and expand them with different rewards for different tiers.
---
Coupons
Attract more customers with coupons. The module supports coupons for the next purchase, coupons with a security strip and a hidden reward, electronic coupons, etc.
---
Counters
Use counters to count actions or restrict preferences. Stimulate the desired behavior and activity of customers.
---
Virtual Currencies
Use as a reward any number of virtual currencies: stars, chips, coins and others. Set your debit and accrual parameters for each.
---
Product Bundles
Combine products into bundles and increase sales.
---
Favorite Products
Motivate your clients to join the loyalty program with extra rewards for their favorite goods.
---
Referrals
Reward customers not only for referrals but also for their activities.
---
We are happy to answer your questions about loyalty programs and help you figure out how the Loymax platform will improve your business performance. Contact sales representatives for personalized recommendations and a presentation on working with Loymax software.
Please fill out the form and we will contact you within one business day
Gamification and Probability Promotions
Connect any type of offers in trigged chains that are executed in any order. Award the winner with a super prize for completing a quest.
---
Points
Collected points can be automatically exchanged in an according amount automatically for selected preferences. For example, a discount for a specific product, a coupon, or a new tier in the loyalty program.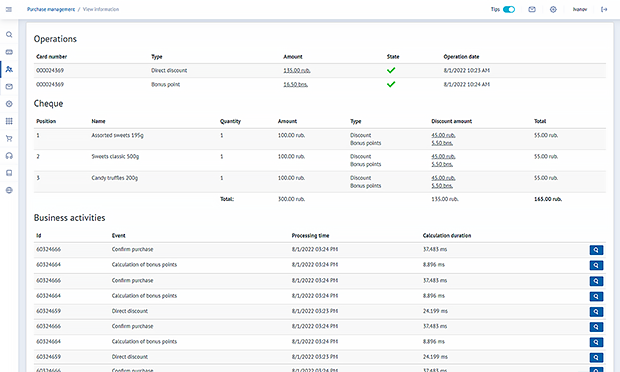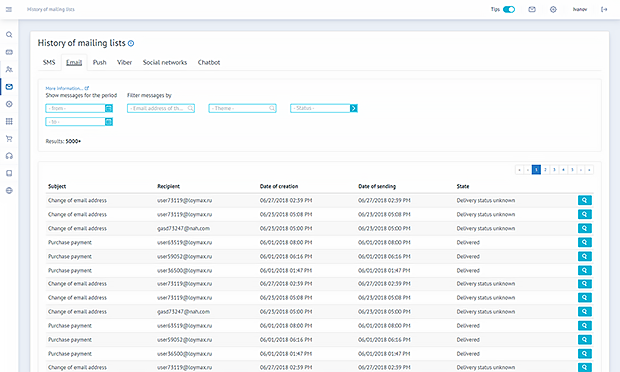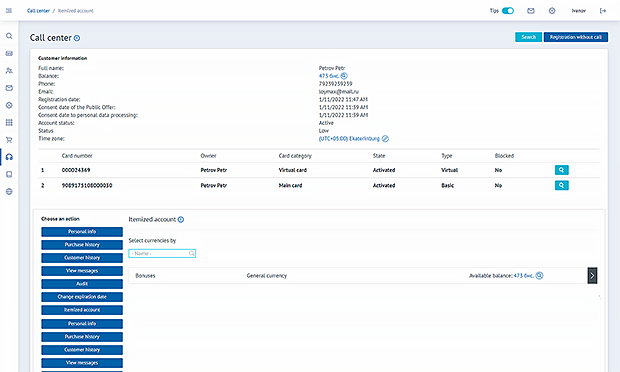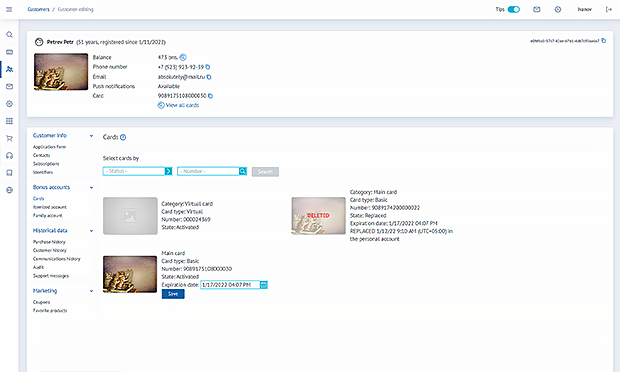 Our flexible toolset allows you to easily create unique promo scenarios:
A client did not use a coupon → offer a gift for buying a specific product
The client ignored the present → offer an extra % of bonuses for a specific product
The client was not motivated by an extra discount on the specific sum of the receipt → we offer a coupon with a fixed discount