Founded in 2010 Loymax is a developer of loyalty management and marketing automation platform. Our products include a CRM, loyalty management platform, campaign manager and an analytical module for complex analysis of business processes. Nowadays Loymax is a global company with 5 offices and more than 140 employees, offering 2000+ promo combinations and servicing 50 million loyalty cards with 1.9 billion receipts in the system. Medium and enterprise-level companies in 7 different business areas have their loyalty programs running on Loymax`s software.
2010
A coalition loyalty program for B2C companies.
The decision to develop our own platform.
Foundation of Loymax Solutions company and recruiting the best specialists in the field to the development team.
2013-2017
Increasing Loymax's share in the regional B2C market.
Intensive development of our solution with 2 releases per year.
Companies are migrating to Loymax from different vendors.
2018
Loymax is a functionally rich comprehensive platform for Marketing and Loyalty Program automation.
Vendor of the Year for the best software for Loyalty Program*
* According to the organizers of the annual Loyalty Awards within the ICXC Loyalty Marketing, Cobranding & Employee Engagement Summit.
2019
Acquiring the SmartCom module for e-commerce.
The largest regional retail chain (1500 stores) migrates to Loymax platform.
2020-2021
Number of employees — 120+.
IT Department — 80% of staff.
4 new offices .
Integration of Loymax, Smart Communications and BI under a one-window GUI.
2022-2023
Intensive growth of SaaS subscriptions.
Increasing share in e-commerce sector.
Scaling and further development of the ML – Machine Learning module.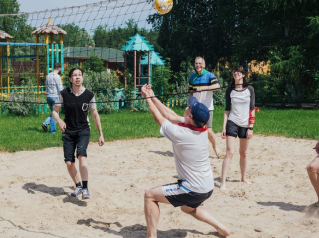 Employees of the company are constantly improving the platform and making it so user-friendly. Our team consists of enthusiasts who are fanatical about what they do, own the most modern technologies and welcome innovation.